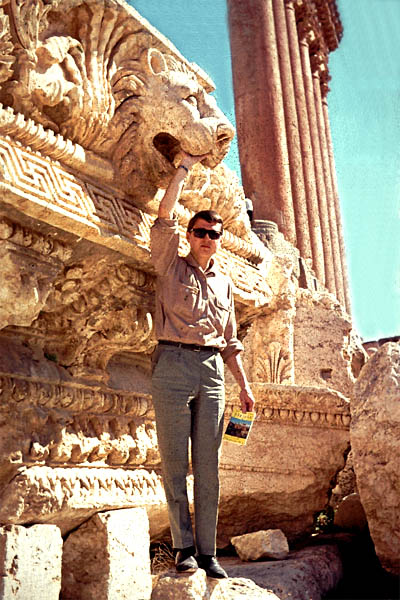 Baalbek
Lebanon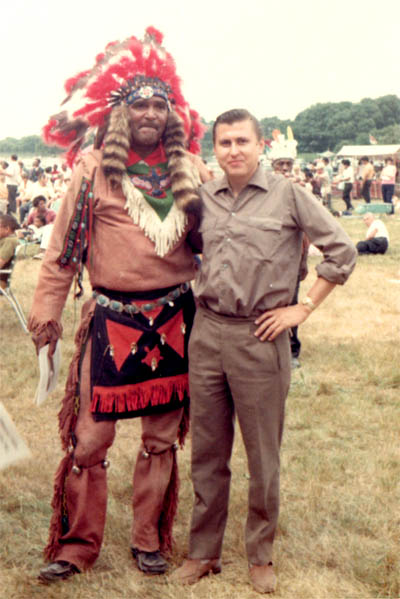 Chiefs
USA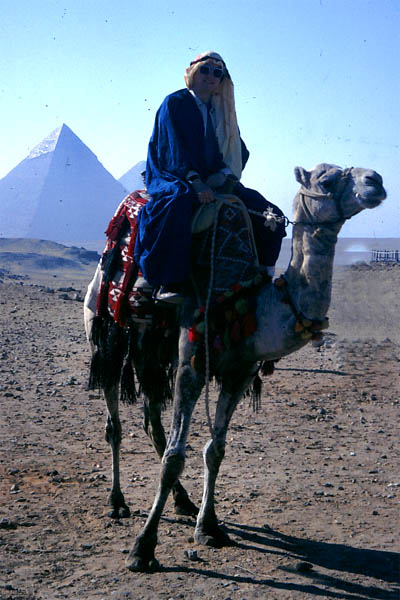 Wolf Ben Nemsi
Egypt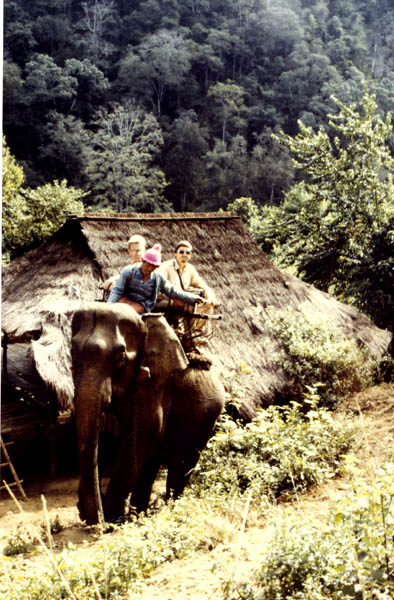 Chiang Mai
Thailand
Mount Batur
Bali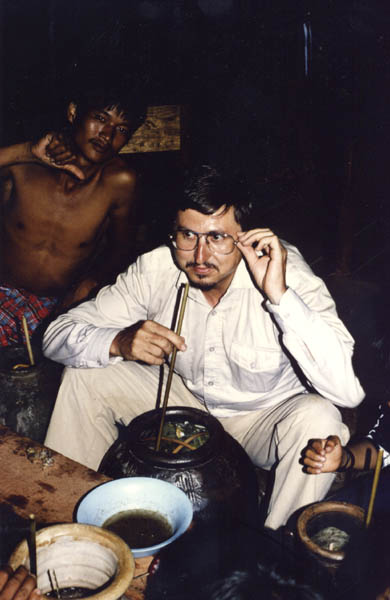 Headhunter Drink
Sabah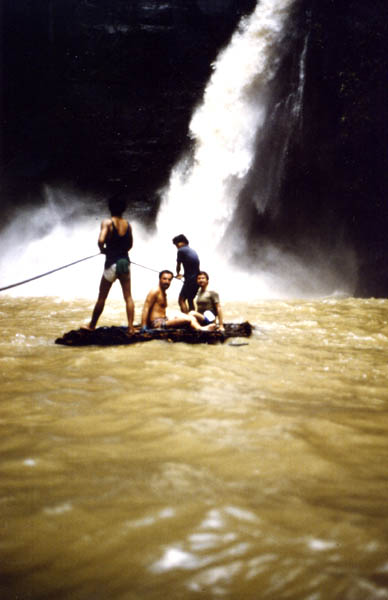 Pagsanjan
Philippines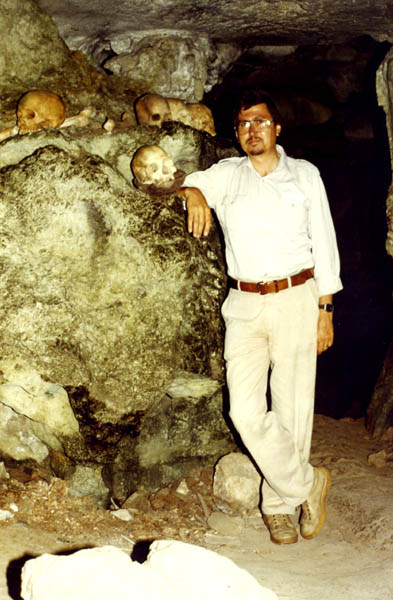 Toraja Grave
Sulawesi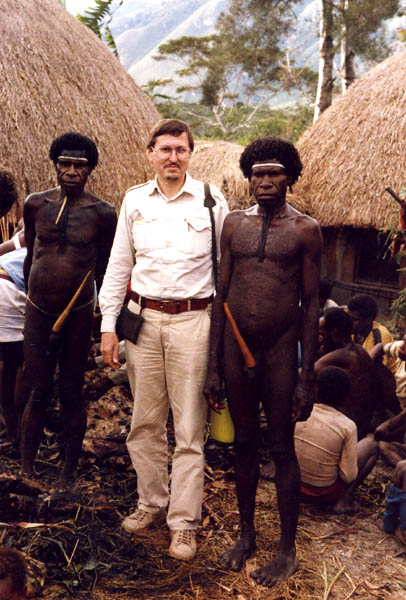 Cannibals
West Papua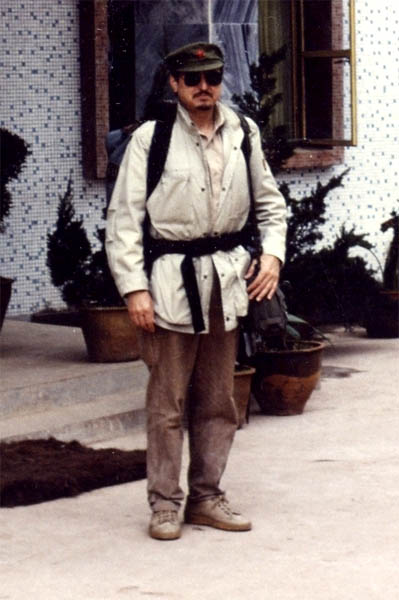 Mao Style
China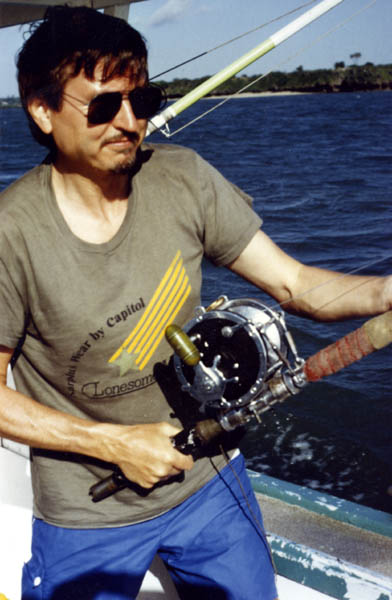 Fishing
Kenya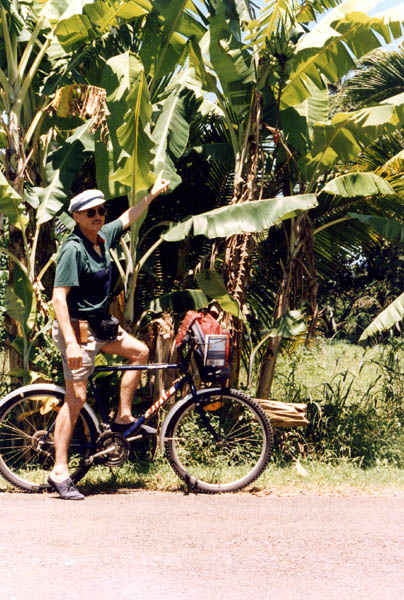 Rarotonga
Cook Island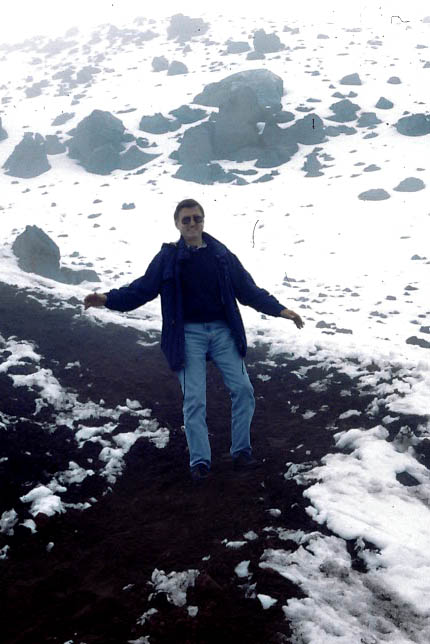 Cotopaxi 4800m
Ecuador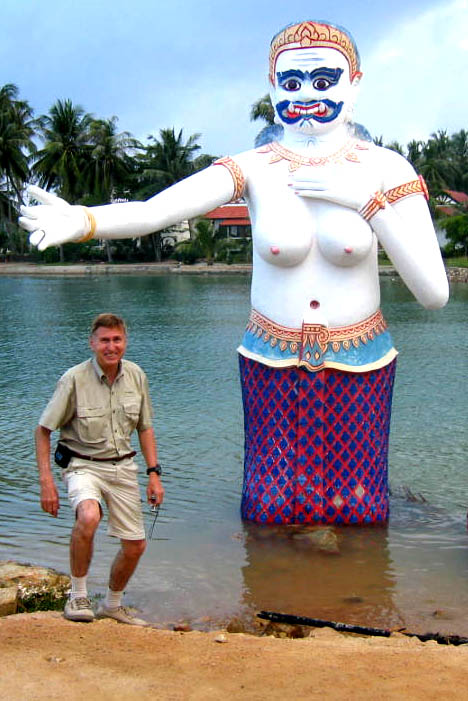 Demon
Thailand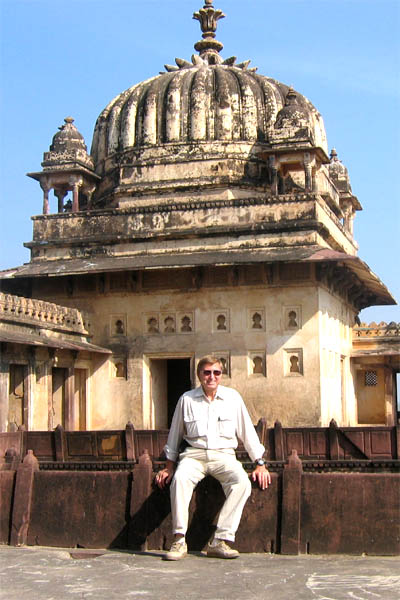 Maharajah
India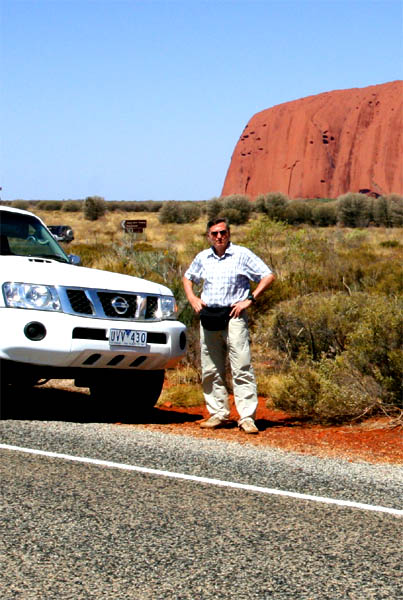 Uluru Rock
Australia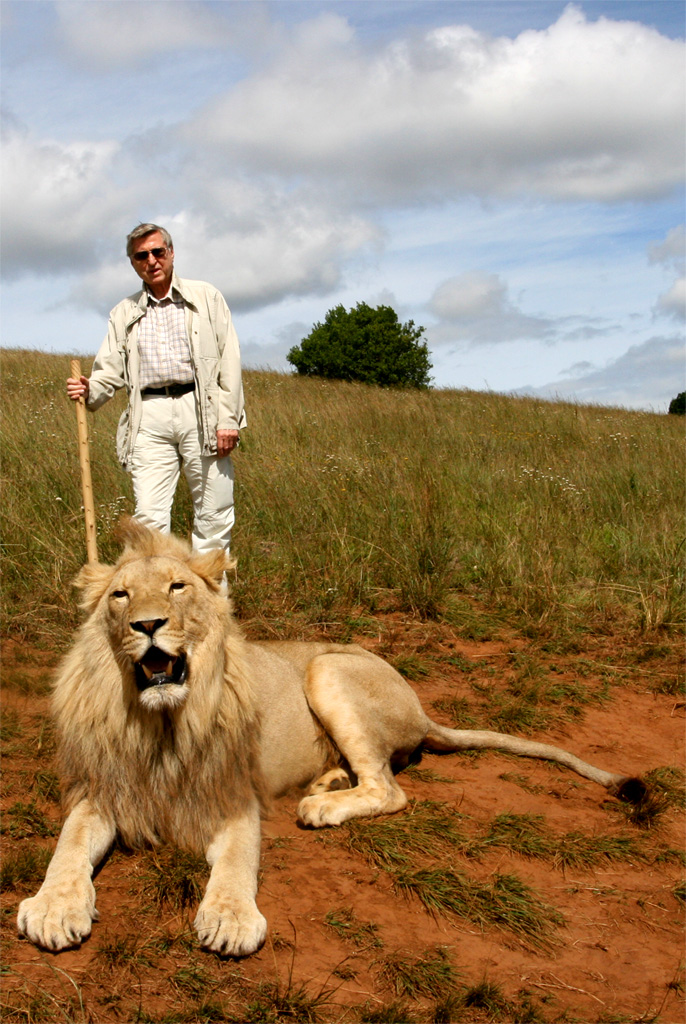 Catwalk
South Africa
The Travels of Wolfgang E. Wegner

This is a list of my journeys (without business trips) to foreign countries (other than Germany) commencing 1959. It includes some family holidays which are governed by other objectives than the following statements imply.
Generally, all trips have been organized by myself and mostly without advanced bookings except for the initial flights, if any. As a matter of fact I hate package tours and package(d) tour members (except some scientifically guided or locally offered daily tours). Wherever possible I tried to select areas hardly touched by them and thus experienced rather unspoiled locals. Though you couldn't always escape them, especially at certain times and prime spots, like watching the sunset from the Ananda Temple in Bagan in Myanmar (Burma).
Also, traveling individually will mean more income for locals than travel companies may provide through (mostly Mac-) jobs, and some of those "jobs" even exploit children having them carry water buckets all day from the hills in water scarce Nepal for 50 cents a day so that the rich guy in the 5-star hotel in Katmandu can take a shower while paying 200 USD for the room.
Another aspect of traveling individually or even more so by traveling alone is the chance of meeting and talking to more local people, getting invitations in their homes or to weddings (always making sure you have enough presents). But it is a mutual nice experience anyway: they are also proud to have such an "exotic" guest.
So, what I am aiming for is firstly getting in touch with people for learning their customs and exchanging ideas (whether natives or fellow travelers), secondly enjoying the nature (landscapes, flora, fauna, sunsets), thirdly trying some adventurous endeavors (trekking, climbing, diving, etc.), fourthly learning more about the country's specific religion, history and arts (temples, archeological sites, handicrafts) and fifthly trying the local food (tropical fruits, tasty dishes, exciting drinks) and last not least having some relaxation (in the meadows and on the beaches).
The emphasis was not so much on "not least" but more on "some" relaxation, since vacation was so precious not to waste it with "laziness" (other people exhausted from their work may just think the other way around).
Though once retired there is all the time in the world and the pace automatically slows down. I could be on the go all year round (until all countries are ticked off the list at least) but decided to stay "home" and in some "haven" for a longer period of time, even if it is a couple of months in a resort. That still does not necessarily mean to get lazy. There are still many things to do, and they have to be fun too. One of the actions is updating my travel reports, which also keeps me (hopefully) from becoming senile. If it should happen someday that I forget what happened, I would have at least my travel reports to look at and to try to re-live them.
If you want you can accompany me already now or maybe even go on a similar trip someday by clicking on one of the colored and underlined journeys to take a look at one of my personal travel reports and photographs (reports under construction are still highlighted in red for a preview).

The emphasis is on "personal", i.e. what I have personally experienced and thus also some of my personal humble opinions of some topics. All other information should be looked up in the many travel guide books. I only gave some hints for a better understanding what makes me come to that place in question. Many of the photos may also be self-explanatory. Also, the accommodations and restaurants may not exist anymore and the prices may have increased. It should just give you an idea, how much (or less) was spent in comparison to the prices in your own country in the same year (if you still remember).
Last thing: Why does a German write in (American) English? Without English I could not have traveled the way I did. It is also for the many locals I met in various countries (the Papua who even fluently spoke English taught by an American missionary) and the many fellow travelers from all over the world (not of package tours, of course) I had a lot of fun with. I also want to reach my friends and former colleagues from Europe and the United States and ... the rest of the English speaking community regardless of nationalities, and this will be soon the majority in the world (India has the largest population speaking English, not the United States, and even more and more Chinese are learning English right now, mostly American English taught by American teachers. I also just read that South Korea will hire 23,000 new English teachers by 2013 to strengthen English education and improve national competitiveness).
If you really want all text translated then just search for wew-tours in Google and click on translation.
Wenn du wirklich den Text übersetzt haben möchtest, dann suche nach wew-tours in Google und klicke auf Übersetzung.
| | | | |
| --- | --- | --- | --- |
| Italy | Rimini, Miramare | July | 1959 |
| GreatBritain | London | June | 1960 |
| Italy | Rimini, Miramare, Bologna | August | 1960 |
| GreatBritain | London | April | 1961 |
| Italy | Rimini, Miramare | August | 1961 |
| France | Paris | April | 1962 |
| GreatBritain | London, Ireland, Scotland | October | 1962 |
| Near East | Turkey, Syria, Jordan, Lebanon | Oct-Nov | 1963 |
| GreatBritain | London | March | 1964 |
| GreatBritain | London | June | 1964 |
| Austria | Kaernten | July | 1966 |
| USA | Florida | April | 1968 |
| Kenya | Nairobi, Naivasha, Tsavo, Amboseli | October | 1968 |
| World | Thailand, Hongkong, Japan, Hawai | October | 1969 |
| USA | Catskill | August | 1970 |
| USA | Florida | August | 1971 |
| Bahamas | Freeport | August | 1971 |
| USA | Vermont | July | 1972 |
| Spain | Mallorca, Cala d'Or | July | 1975 |
| Austria | Atter Lake | July | 1976 |
| Italy | Rimini | August | 1977 |
| Spain | Valencia, Gandia | July | 1978 |
| Egypt | Alexandria to Assuan | April | 1979 |
| GreatBritain | Dover to Milton Keynes | October | 1979 |
| Italy | Cervia, Adria | June | 1980 |
| Morocco | Agadir via Marrakech to Tenerir | October | 1980 |
| USA | Key West to New York | April | 1981 |
| Tunesia | Sousse via Douz to Tozeur | October | 1981 |
| France | Cóte d'Azur | April | 1982 |
| Italy | Cervia, Apulia | June | 1982 |
| Thailand | Bangkok to Hat Yai | November | 1982 |
| Malaysia | Kota Bahru to Singapore | November | 1982 |
| Indonesia | Jakarta to Bali | May | 1983 |
| Spain | Ibiza | July | 1984 |
| Burma | Rangoon to Mandalay | November | 1984 |
| Thailand | Bangkok-Surin-Chiang Mai | November | 1984 |
| Malaysia | Sabah (Borneo) | November | 1985 |
| Philippines | Manila-Banaue-South Luzon-Mindoro | November | 1985 |
| USA | Florida | April | 1986 |
| Poland | Stettin-Stargard-Petznick | September | 1986 |
| Indonesia | Papua-Sulawesi-Kalimantan-Sumatra | Oct-Nov | 1987 |
| China | Hongkong-Yunnan-Hainan-Canton | Oct-Nov | 1988 |
| Kenya | Mombasa-Tsavo | Mar-Apr | 1989 |
| India | Tamil Nadu-Kerala-Mysore-Goa-Bombay | Nov-Dec | 1989 |
| Sri Lanka | Hikkaduwa-Kandy-Sigiriya-Polonnaruwa | December | 1989 |
| France | Provence | May-Jun | 1990 |
| Turkey | Antalya-Pamukkale-Ephesus-Dalaman-Side | Jun-Jul | 1990 |
| Spain | Mallorca | June | 1991 |
| Nepal | Kathmandu, Pokhara | Oct-Nov | 1992 |
| India | Sikkim, Darjeeling, Puri, Calcutta | November | 1992 |
| Italy | Trentino | August | 1993 |
| USA | New York, Alexandria, Washington, D.C. | October | 1993 |
| Austria | Passau to Vienna | June | 1994 |
| Hongkong | Hongkong Island | September | 1994 |
| Australia | Brisbane to Cairns | Sep-Oct | 1994 |
| Sweden | Göteborg, Eskilstuna, Stockholm | June | 1995 |
| Cook Island | Rarotonga | December | 1995 |
| Fiji | Nadi | December | 1995 |
| New Zealand | Aukland, Roturoa, | December | 1995 |
| Samoa | Savaii | January | 1996 |
| Italy | Toscana | June | 1996 |
| USA | New York | October | 1996 |
| Laos | Vientian, Luang Prabang | December | 1996 |
| Thailand | Bangkok | December | 1996 |
| Italy | Napoli, Amalfitana | June | 1997 |
| England | Guernsey | September | 1997 |
| Vietnam | Saigon to Hanoi | April | 1998 |
| Singapore | Singapore | April | 1998 |
| Ecuador | Quito, Amazonia, Otavalo, Cotopaxi | October | 1998 |
| Malaysia | Singapore to Penang | December | 1998 |
| Portugal | Porto | April | 1999 |
| USA | Colorado, Utah, Arizona | June | 1999 |
| Austria | Karwendel | October | 1999 |
| Portugal | Madeira | June | 2000 |
| Peru | Lima, Cuzco, Machupicchu | October | 2000 |
| Sri Lanka | Hikkaduwa, Kandi, Polonnaruwa | Nov-Dec | 2000 |
| Austria | Salzkammergut | June | 2001 |
| Italy | Meran | June | 2001 |
| Cambodia | Angkor Wat to Sihanukville | November | 2001 |
| Thailand | Bangkok, Ko Chang | November | 2001 |
| USA | Florida | May | 2002 |
| Spain | Formentera | June | 2002 |
| Austria | Karwendel | August | 2002 |
| Vietnam | Hanoi to Saigon | October | 2002 |
| India | Delhi, Rajastan | December | 2002 |
| Philippines | Angeles, Boracay, Puerto Galera | Mar-Apr | 2003 |
| Philippines | Laguna, Cebu | July | 2003 |
| Philippines | Puerto Galera, Nasugbu, Tagaytay | October | 2003 |
| Philippines | Boracay | December | 2003 |
| Philippines | Siquihor, Bohol, Negros | Jun-Jul | 2004 |
| Myanmar | Yangoon, Inle, Mandalay, Bagan | October | 2004 |
| Thailand | Bangkok, Koh Samui | October | 2004 |
| India | Delhi, Varanasi to Goa | Nov-Dec | 2004 |
| Philippines | Samar, Puerto Galera | Jan-Apr | 2005 |
| Philippines | Dumaguete, Siquihor, Bohol, Samar | Jun-Oct | 2005 |
| Philippines | Palawan, Baguio, Siargao | Jan-Mar | 2006 |
| Philippines | Camiguin, Cagajan de Oro, Apo | Apr-May | 2006 |
| Philippines | Bohol, Ilocos Norte | Oct-Nov | 2006 |
| Philippines | Puerto Galera, La Union | Jan-Apr | 2007 |
| Philippines | Puerto Galera, La Union | Jun-Sep | 2007 |
| Australia | Cairns to Alice Springs and Darwin | Sep-Oct | 2007 |
| Philippines | Puerto Galera | Nov-Dec | 2007 |
| Philippines | Palawan | Feb-Mar | 2008 |
| Philippines | Coco Beach, Northern Luzon | Sep-Oct | 2008 |
| Philippines | Camote, Cebu City, Tacloban | Feb-Mar | 2009 |
| Philippines | Puerto Galera | Apr-May | 2009 |
| Philippines | Siargao | August | 2009 |
| Taiwan | Taipei | February | 2010 |
| Philippines | Donsol, Leyte, Southern Samar | March | 2010 |
| China | Shanghai | October | 2010 |
| Philippines | Palawan | October | 2010 |
| Thailand | Ko Samet, Pattaya, Bangkok | February | 2011 |
| Malaysia | Sabah | June | 2011 |
| Philippines | La Union, Vigan, Pagudpud | August | 2011 |
| Spain | Mallorca | December | 2011 |
| Philippines | Manila, Samar, Leyte | March | 2013 |
| Poland | Baltic Sea | June | 2013 |
| SouthAfrica | Cape Town, Garden Route, Johannesburg | Mar-Apr | 2014 |
| Italy | Lake Garda, Venice, Rome, Pienza | September | 2014 |
| Caribbean | Puerto Rico, Barbados, St. Lucia, Antigua, etc. | April | 2015 |
| Philippines | Manila, Puerto Galera | January | 2016 |
| GreatBritain | Kent, London | March | 2016 |
| USA | New York, Washington | October | 2016 |
| Philippines | Manila, Puerto Galera | Feb-Mar | 2017 |
| Philippines | Manila | May | 2018 |
| Netherland | Amsterdam, Zandvoort | June | 2018 |
| Philippines | Manila, Cavite | Oct-Nov | 2018 |
| Philippines | Pandan Island, Boracay, Puerto Galera | September | 2019 |
| France | Paris | December | 2021 |
More to come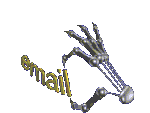 © WEW Tours

last updated December 31, 2021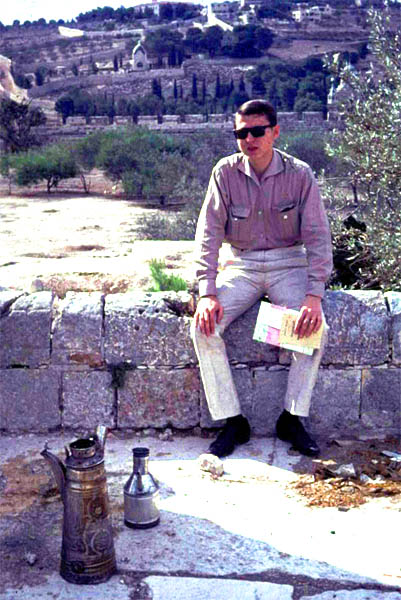 &nbsp Temple Mount
Jerusalem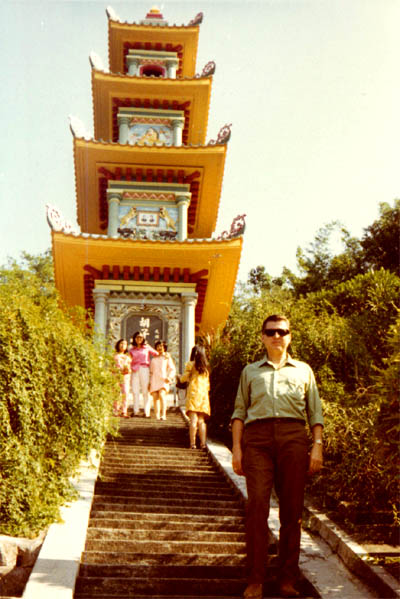 Round the World
Hongkong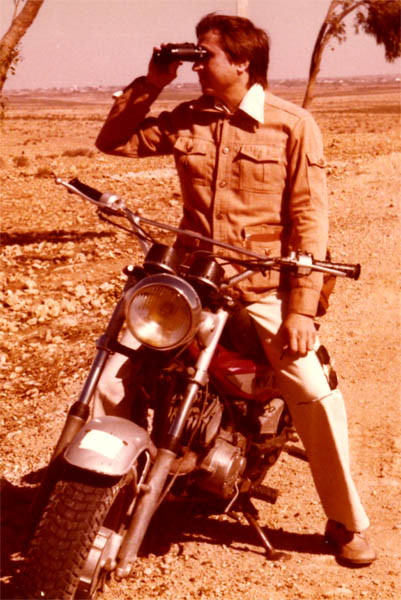 Desert Ride
Morocco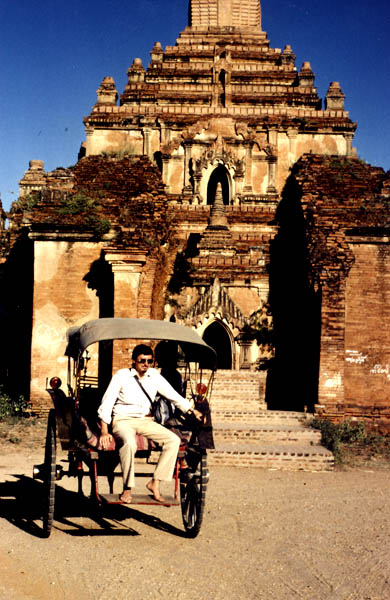 Pagan
Burma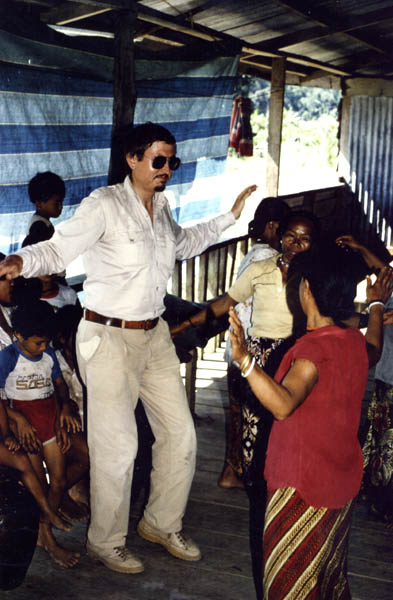 Headhunter Dance
Sabah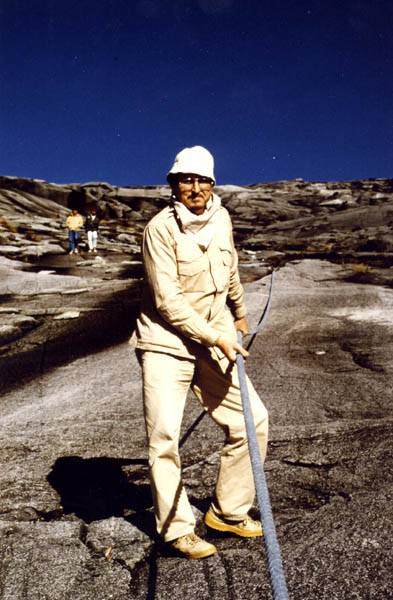 Mount Kinabalu
Sabah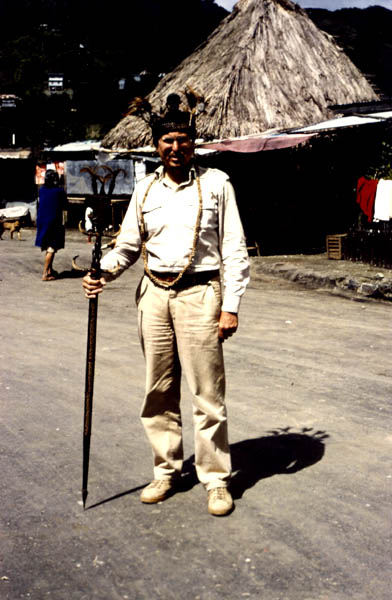 Ifugao Chief
Philippines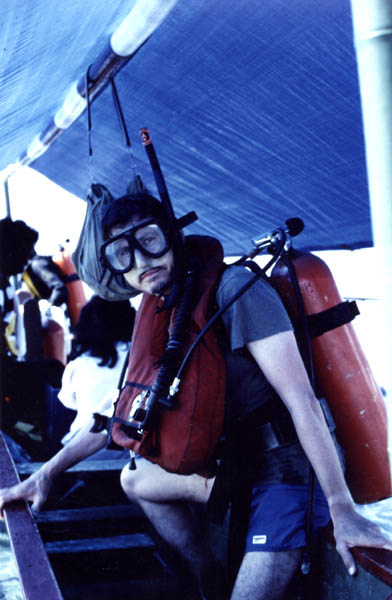 Manado
Sulawesi
Mummy
West Papua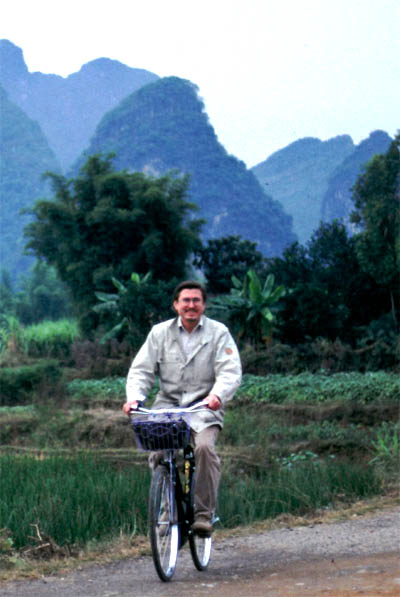 Guilin
China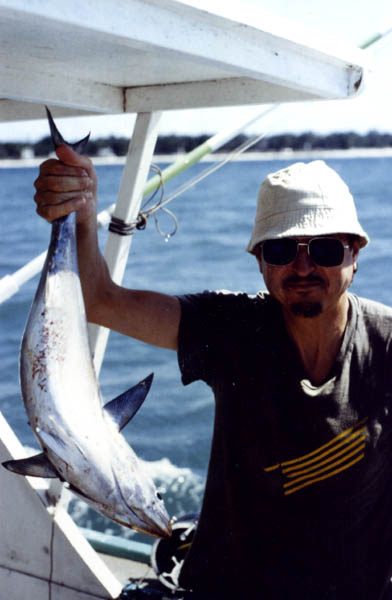 The Catch
Kenya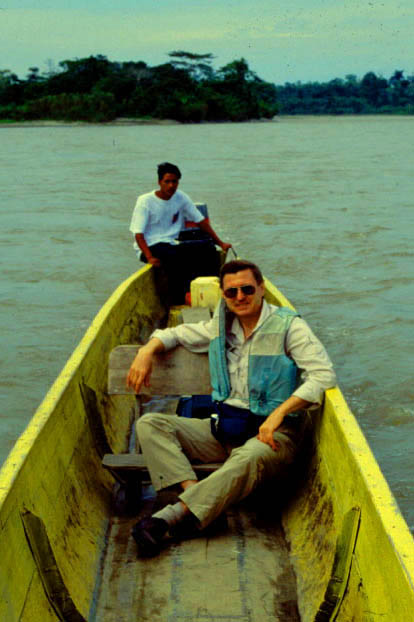 Amazonia
Ecuador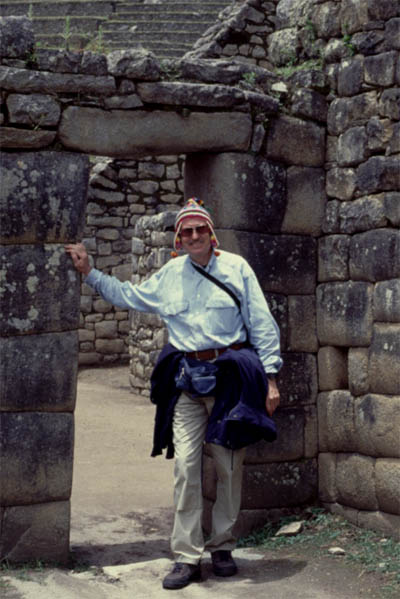 Machupicchu
Peru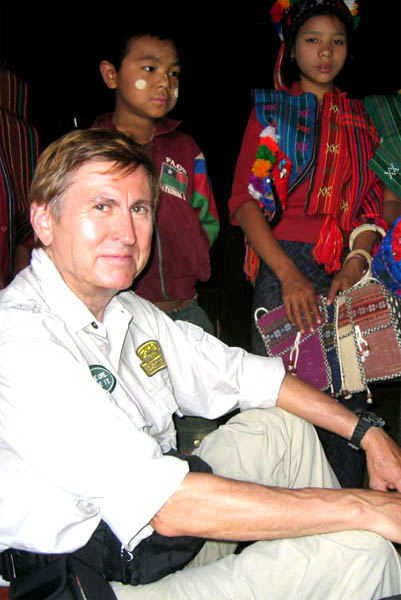 Natives
Myanmar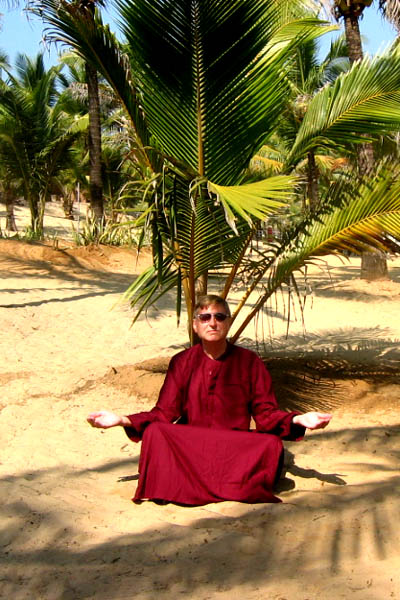 Guru
India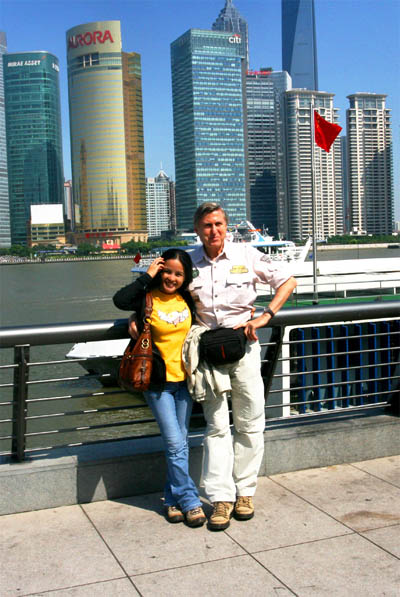 Shanghai
China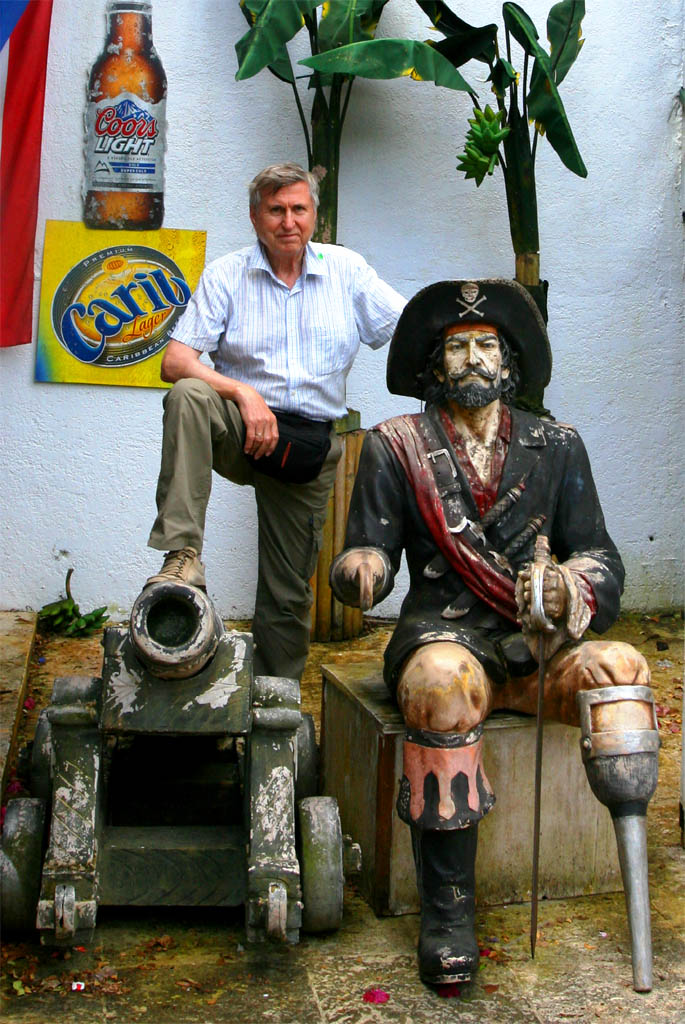 Pirate
Caribbean